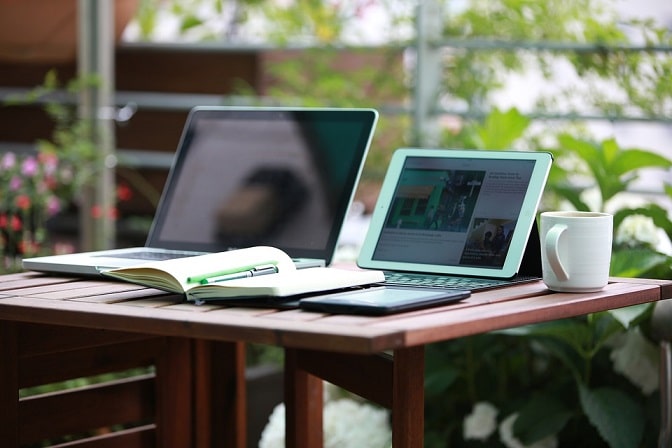 Your website represents your business online and you can't afford to not have one. It's also not a good idea to have an outdated site that doesn't work properly. It is costing you customers each and every day, hour and minute.
Yes, we can help! LEPUNTO specializes in creating easy-to-use, responsive and multilingual websites.
And that's not all. We can explain, in simple terms, what kind of website will work for your particular business and how to use the website effectively.
Main features of our websites:
Easy to use interface. You will be able to add blog posts, correct information, add photos, pages.
Multilingual. Your customers will find you no matter what language they speak. Our sites are ready multiple languages. You choose the languages you need, we add them to the system. You will be able to have full or partial version of your website in another languages. More on WordPress multilingual websites.
Mobile friendly (responsive) design. Your site will work on any device: computer, tablet or smartphone. All modern websites must be mobile friendly. Period.
SEO friendly. We tune hundreds of  things that make websites rank. From day one your website if prepared for your further SEO efforts.
Blog. You can't overestimate the importance of a company blog. You will be able to write a blog, interact with your readers.
Statistics. We will set up Google Analytics and Google Webmasters to enable you to see your website's statistics – traffic, keywords, links
Light and clear code. We don't overload the websites with unnecessary features.  Install only what you need and when you need it.
Social media integration. Share posts automatically to Facebook, Twitter or other social media networks. Have the networks where you are active listed on your websites.
Online shop. Sell your products or services online. We will create your online store with catalog, product categories, product pages, shopping cart and other online commerce features you may need to successfully sell online.
Online payments. Accept secure payments for your products or services on your website (PayPal or credit/debit cards).
E-mail subscription forms. Keep in touch with your customers via e-mail. Collect their e-mail addresses, maintain subscription lists and send your newsletter!
If you need any custom features that we didn't mention above – please let us know, it can be done!
We also provide the following services that compliment our web design work:
Maintenance of websites. We will update your website and make sure everything works fine. Be it sudden technical issues or planned necessary changes and improvements – we are happy to keep your website in perfect shape.
Domains. We will help you choose and buy a domain that will work for you. How to buy and keep a domain? Which domain extension to choose  (.com, .es, .net and others)? What to do if the name I want is already taken?
Hosting. You need a place where you site will be hosted. We can host the site for you with our hosting providers. You will pay less and we will do all the work for you. You will always be the owner of your domain.
Translation. A multilingual website is one of the easiest and most powerful tools you can have to expand your business. We will translate your content to/from Spanish, English and Russian. Any translation work is always fulfilled by native speakers of these languages. Other languages are also available through our partners.
Photography. Online marketing is impossible without images. We will do this part of the job for you. From simple photos to professional photo sessions – let us do this part of the work for you.
Content/blogs writing. Writing is a skill that takes time to develop and practice to maintain. Just explain us what we should write about and we will put it into a professionally written text.
Contact us if you have any questions about our web design services. We will be very happy to answer all your questions.