We have just noticed the new button on Google Maps Android app. Did you know you can now vote the reviews as "helpful"?
Not sure when it was rolled out, probably just one or two days ago. There are very few reviews that have any votes right now, even on crowded listings like The Eiffel Tower, Times Square or Empire State Building.
Interesting, European listings seem to have more reviews with votes, did they launch the "Google Maps Likes" in Europe first?
There's no information about the new feature anywhere online (at least we haven't found anything).
The design looks pretty much like the Facebook "like" button: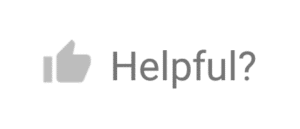 Just checked – the reviewer doesn't get notified when their review gets a new vote.
It is impossible to find out who gave you the vote – similar to Yelp's anonymous "useful, funny, cool" votes.
How will the new button be used?
Our guess is that Google will now rank reviews based on the number of votes they got, showing the most voted reviews on top of the list. The reviews with votes are already appear higher on some listings, look at the Eiffel Tower listing: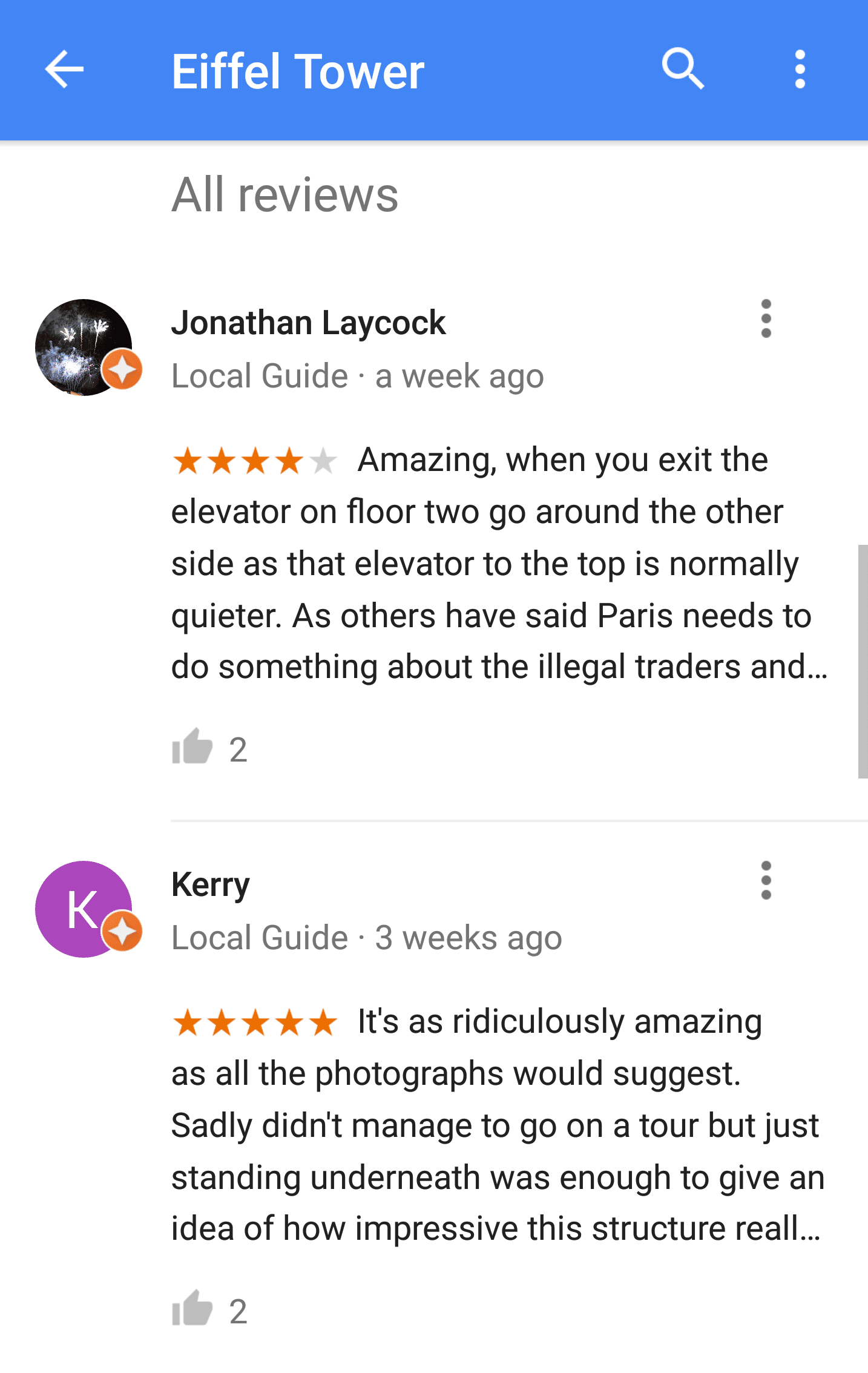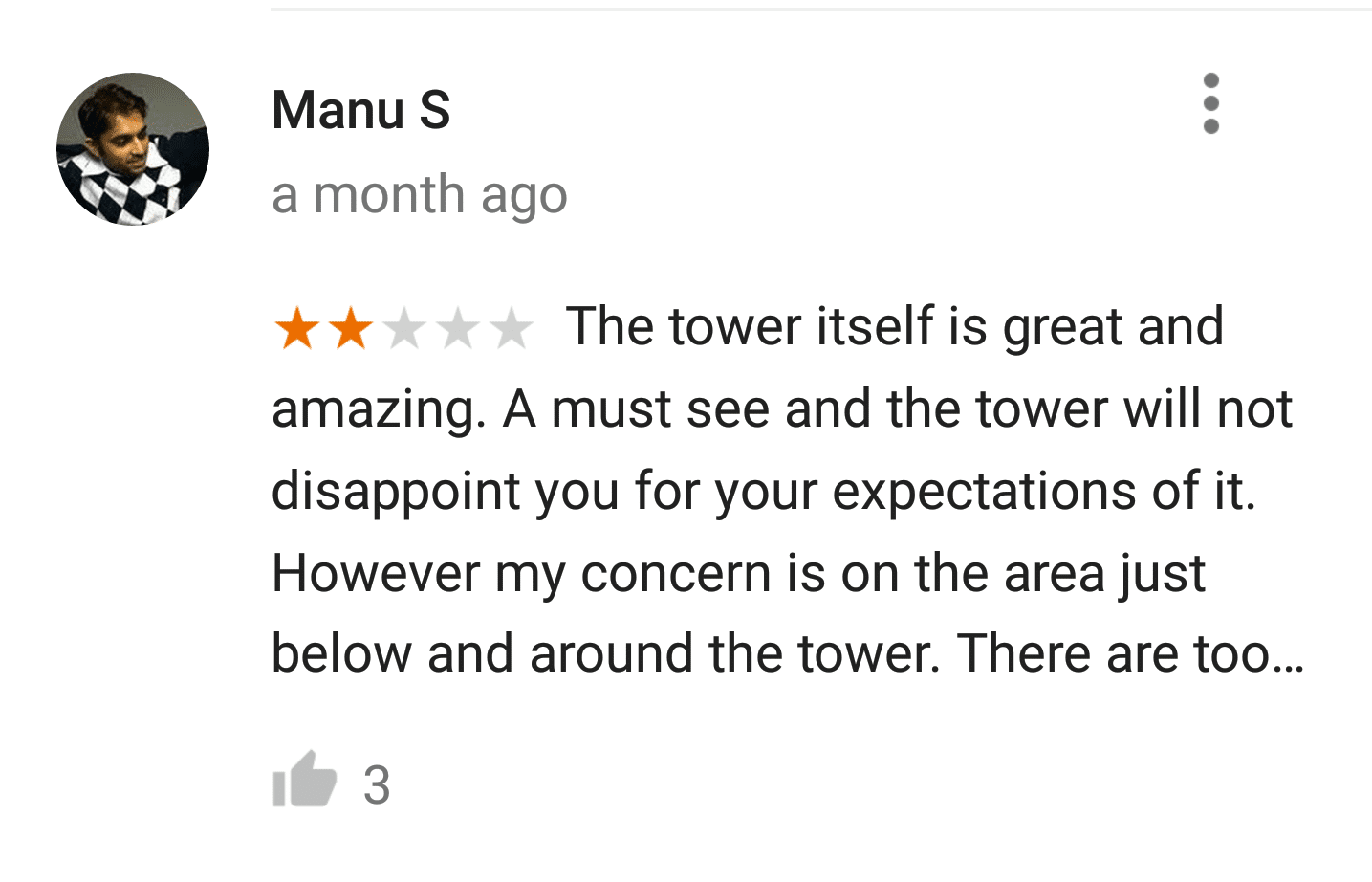 Google may also start giving them more weight in determining the total rating of a business.
Have you noticed the new button yet? What do you think of the new Google Maps feature?
Please let us know in the comments below.