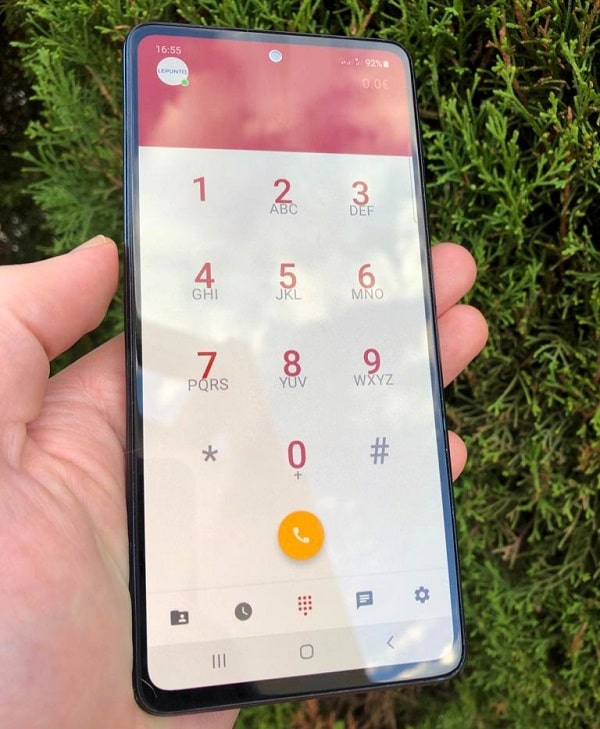 Just in case you didn't know – virtual phone numbers (aka direct inward dialing numbers or DIDs) are the ones that work just like any phone number but without being connected to any physical location like an office or home.
They allow any busniness onwer to recieve incoming phone calls without a necessity to be (or have someone) in the office to pick up the phone. The call can be redirected to your smartphone, your computer or voice mail.
Your customers use your virtual phone number just like any other local number, there's no difference for them.
Who may need a virtual number in Spain? Here are some use cases:
You are a business in Spain and you need to have a landline phone number with advanced redirection options. For example – your customers are in Spain and you are temporarily in the UK or in Andorra (both are non-EU with high roaming fees). You can recieve calls avoiding roaming costs
You are a business outside of Spain and you want to offer a local Spanish number for your Spanish customers. People are more much more likely to call local numbers than foreign numbers. And it's not only about costs. Local businesses are more trustworthy. Even if you are not based in Spain your local phone number gives you an advantage
We recently checked some options available in Spain and came to a conclusion that Zadarma is probably the best choice at the moment. This post is not a review of all available options, just a quick recommedation based on a 2 days research. For this reason we just drop all other options, they are far behind on either price or fuctionality.
Zadarma advantages:
Very inexpensive. Your Spanish landline virtual phone number will currently cost you just €1.60 (plus VAT) per month. If you find anything cheaper let us know in the comments.
PBX (Private Branch Exchange) with many features is included – company greeting, extention numbers, voice mail and many more
Apple and Android mobile apps to recieve calls for free from anywhere in the world. You only need to be connected to the internet . You can also recieve calls on a PC – makes sense if you recieve a lot of calls and someone is have a person answers them. You can also make calls on both the app and PC.
Built-in CRM with some popular customer relatioship management features and analytics
Calls recording – free with a limit, additional fees apply after you reach the limit
Voice mail – you will recieve the audio files by email automatically
That's a lot of stuff packed into a €1.60 monthly plan to be hornest. And we mentioned just some of the features.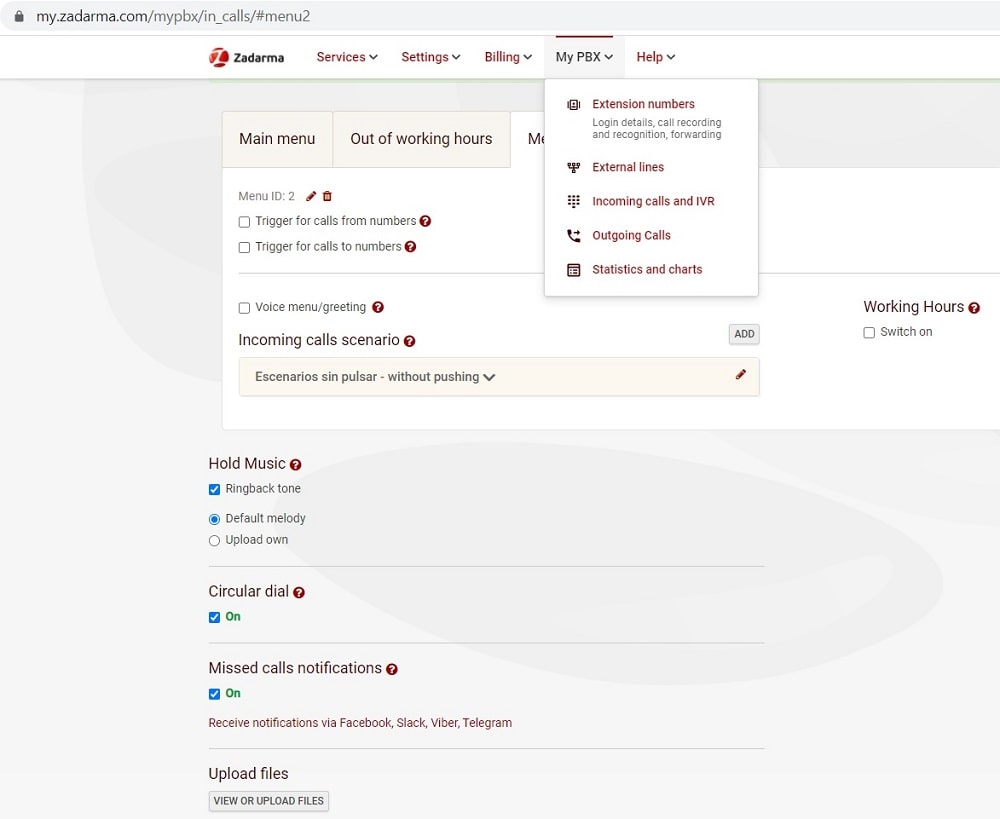 What happens if you want to move your number from Zadarma to another provider?
Are these number portable? This is an important question as your number will be used on your website, catalogues, business cards, saved by your customers and so on. You definitely want to keep the number.
We coudn't find the information on the website and we asked the support. Their reply – if you move after one year you can do it for free. If you move sooner they will charge a fee of €20. Sounds fine
Any possible problems with Zadarma?
We checked out their Trust Pilot account, which has more than 200 reviews at the moment of writing and a score of 3.6 points. Not fair in our opinion.
The majority of the "scam" and "fraud" negative reviews are from people who coundn't upload a quality copy of their personal ID (required by law in Spain).
Some reviewers say the support was not great or that the voice calls quality was not great. Not true in our opinion, but you will be able to check it for yourself during a trial period.
Good to notice – they reply to all reviews, positive and negative.
Support
Zadarma provides support via live chat on their website. We asked a bunch of questions in Spanish – all were answered within a few minutes.
Final words
Overall, Zadarma is an affordable phone service that will suit many businnesses and individuals.
If you want to set up your virtual Spanish phone fast start HERE.
If you are aware of any good altenatives to Zadarma in Spain or have any qustions about Zadarma in Spain please let us know in the comments.
Disclosure: this post may contain affiliate links (we may recieve a comission if you make a purchase using these links, at no cost to you)